Welcome to Prestige Pawnshop
Since 1991, Prestige Pawnshop has offered lending services and the sales of thousands of new and used items. Whether you are in need of a loan on your property, or simply shopping for goods we invite you to come by and check out our store selection.
At Prestige Pawn, you will find honest and courteous service always! Stop by either of our locations at 1306 Potomac Ave in Weirton WV, or 156 B Carolina Ave in Chester. We're looking forward to seeing you!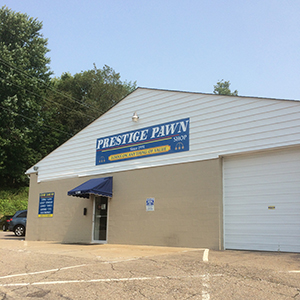 Weirton Store
1306 Potomac Ave
Weirton, WV
26062
1-304-723-5853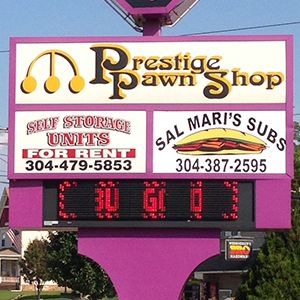 Chester Store
156 B Carolina Ave
Chester, WV
26034
1-304-387-3457
We accept these payments on all purchases