Why would I consider buying from a Pawnshop?
Pawnshops often have the same brand name items at significantly lower prices compared to original retail prices. Our pawn shops are regulated by the State of West Virginia. Just like any professional business, you will find courteous employees who are always eager to help you with your questions.
What items can I pawn?
We typically accept a variety of items such as firearms, jewelry, gold and silver coins, musical instruments, tools, antiques, modern electronics, and more.
How much can I get for pawned items?
The value of an item is assessed based on several factors such as age, working condition, cosmetic appearance, missing documentation or parts, and consumer demand. A valid government issued ID is required in order to pawn or sell goods.
What happens if I can't pick up my items?
As a borrower, after 30 days you have the option of:
Making a "service charge only" payment to ensure a continuation of the loan agreement.
– or –
Redeeming your loan in full and retrieving your items.
If you fail to extend your loan or pick up your pawned items within 30 days, the title to the property passes to the pawnbroker and the property becomes available for sale in the shop.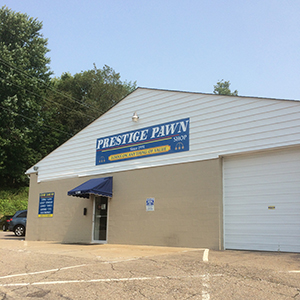 Weirton Store
1306 Potomac Ave
Weirton, WV
26062
1-304-723-5853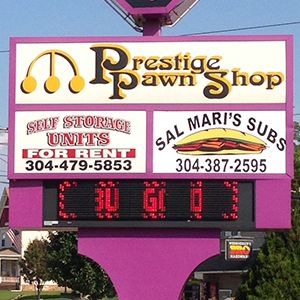 Chester Store
156 B Carolina Ave
Chester, WV
26034
1-304-387-3457